Viranomaistuotteet »
Taisteluvarusteet ja suojat »
Taistelu- ja suojaliivit »
Crye Precision
AVS Swimmer Cut Plate Pouch Set
Hinta
€tai osamaksulla alkaen 27.18 €/kk
sis. alv 24% (370.16 €, alv 0)
+ toimituskulut
Saatavuus
Arviolta
90 - 120 vrk tilauksesta.
Arvion luotettavuus on hyvä.
Varastotilanne
Haluan ilmoituksen, kun tuotetta tulee lisää varastoon
Tuotteen kuvaus
The AVS™ SWIMMER CUT PLATE POUCH SET is custom fit for each plate size and is designed to work with "Swimmer Cut" ballistic plates. Configure with the AVS™ HARNESS or separately with an AVS™ SKELETAL™ CUMMERBUND for a simpler plate carrier configuration. Front platebag features a VELCRO® brand loop panel that allows the attachment of the AVS™ DETACHABLE FRONT MOLLE or mag pouch panels. Made in the US from US materials.
FEATURES
Front adjustable straps allow user to place release buckle on either side
Top front slip pocket provides storage and easy access to items
Vertical webbing loops for coms attachment
Front VELCRO® panel allow for interchange of various Crye flaps
Reinforced back drag handle
Back zipper panel attachment points
Front and rear loop for ID panels
Valmistusmaa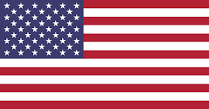 Yhdysvallat
Kommentit
Lisää kommentti
Tuotemerkki