Viranomaistuotteet »
Aurinko- ja suojalasit »
Magpul »
Magpul
Magpul™ Terrain Eyewear - Black / Gray
Hinta
€tai osamaksulla alkaen 10.75 €/kk
sis. alv 24% (108.79 €, alv 0)
+ toimituskulut
Saatavuus
Arviolta
60 - 120 vrk tilauksesta.
Arvion luotettavuus on hieman epävarma.
Varastotilanne
Haluan ilmoituksen, kun tuotetta tulee lisää varastoon
Arvostelut
Tuotteen kuvaus
The Terrain is designed for our most demanding customers, and it's well suited for those who require ballistic and safety protection for maximum coverage in a larger frame. With its polycarbonate lenses and frames constructed from the strongest thermoplastic material available for eyewear (TR90NZZ), the Terrain provides extreme impact resistance, durability, and flexibility in a lightweight package.



Features:

Constructed of TR90NZZ, the frames combine lightweight construction and ballistic protection, providing rugged strength and flexibility with maximum overall coverage
Ballistic Rated Z87+ and MIL-PRF 32432 lenses and frames meet both high velocity impact protection and safety ratings
Oleophobic treatment of lenses provides liquid and other chemical protection and added scratch resistance. Anti-reflective coating on inside of lenses minimizes distracting reflections
Available with polarized and non-polarized lenses
Padded low profile temples integrate smoothly under helmets, communication headsets and over the ear hearing protection
Coated stainless steel pins provide simple but dependable hinge functionality
Rubber nose and temple pads are overmolded to the frame for durability
Valmistusmaa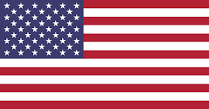 Yhdysvallat
Kommentit
Jouni J. kirjoitti 13.07.2019 :
Yksinkertaisuudessaan loistavat lasit. Kaareutuvat sopivasti mahdollistaen suojan ja riittävän näkökentän. Kuva on kirkas ja kaareuma ei vääristä ainakaan omasta mieleatä liikaa. Vaikuttavat pysyvän erinomaisesti päässä ja lipalla.
Lisää kommentti
Tuotemerkki