AAC BLACKOUT™ FLASH HIDER TOOL
Outlet price
€
incl. VAT 24% (22.40 €, alv 0)
Availability
Immediately
. The maximum amount you can order this product is the amount of our stock.
Detailed availability
Description
The BLACKOUT™ Flash Hider Installation Tool from Advanced Armament Corp. enables armorers to quickly and easily install and remove a three-prong BLACKOUT™ flash hider. The tool uses a 3/8 drive.
Country of origin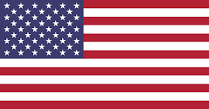 United States
Comments
Add your own comment ...
Brand