Viranomaistuotteet »
Taisteluvarusteet ja suojat »
Taistelu- ja suojaliivit »
First Spear
Discreet Operations Vest (DOV)
Hinta
€ sis. alv 24% (112.10 €, alv 0)
+ toimituskulut
Yksittäistuotteita poistossa
94.32 €
Saatavuus
Osa tämän tuotteen malleista on vapaana varastossamme. Tämän tuotteen toimitusaika on
heti
, jos sitä on vapaana varastossamme ja muuten arviolta
30 - 90 vrk
tilauksesta. Arvion luotettavuus on hyvä.
Varastotilanne
Haluan ilmoituksen, kun tuotetta tulee lisää varastoon
Tuotteen kuvaus
The FS Discrete Operations Vest (DOV) is built as modular augmentation to products like the NOC™ or the Slick, and it can be used on its own as well. Stretch hooks integrate quickly and seamlessly onto the Line 1 Belt or for more deliberate uses, there are elastic loops above the stretch hooks that your Line 1 Belt can be feed through directly.

Clean and open in the back, adjustment is easily accomplished with a rear mounted high stretch cummerbund. Wide elastic shoulder straps provide comfort and a stable opposed fit with the front. The two front panels of the DOV accept the wide range of FS Ragnar Pockets. The DOV can be worn zipped in the front or open with the provided stretch straps for more concealment. Positioned tabs over the DOV facilitate the managements of PTT's, Cable and spoon deployed ordnance as well as antennae management. Extremely light weight and low volume.
One wide and two narrow velcro stretch straps included to secure vest without zipper.
Tuotteen koko pakattuna tai myyntipakkauksen koko on arviolta 440 x 40 x 40 mm.
Paino
0.38
kg (Tuotteella voi olla kevyt myyntipakkaus.)
Valmistusmaa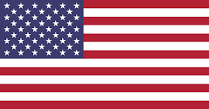 Yhdysvallat
Kommentit
Lisää kommentti
Tuotemerkki